AmericanVehicleParts.co.uk is one of the leading UK suppliers of American car parts for late model American Vehicles up to 25 years old. We supply both genuine manufacturer's and aftermarket accessories, all of which are manufactured and tested to achieve the right fit and performance, first time; every time.
So when you need to buy American car parts or have an American car repair job and need to be sure things are right you can count on us!
We love American cars and trucks and we know them well, we should do – we've been working with them for over 35 years! So whether it's a full engine or an oil filter, a single body panel or a complete body shell we can identify, source and supply pretty much anything you need and you'll be dealing with people that know what they're doing.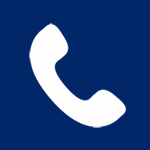 Whilst we offer parts for sale online from this website, most items will be quoted by request as pricing and availability can change from the manufacturer.
Please use call or email us with your requirements